Welcome to the Community Folk Arts Council of Toronto!
CFAC was proud to once again participate in the CIOFF® International Marathon event, hosting the events from the North American Sector!
CIOFF®, the International Council of Folk Festival Organizers, founded by Henri Coursaget of Confolens, France in 1970, celebrated its 2021 folklore marathon on August 8 this year! Community Folk Art Council of Toronto (CFAC) ws delighted to be part of this international online event featuring FREE international folk dance workshops from across North America as well as from the other CIOFF® sectors around the world!

North America Sector workshops began at 12 noon EDT (Toronto time) on Saturday, August 8, 2020 . CFAC was represented this year by Ensemble Topaz , presenting a workshop on Indian folk dance, Sassoun Dance Ensemble | Սասուն Պարախումբ presenting workshop on Armenian dance and the Mi Young Kim Dance Company presenting a workshop on Korean Dance! You can watch CFAC's segment from the CIOFF® Marathon 2021 here.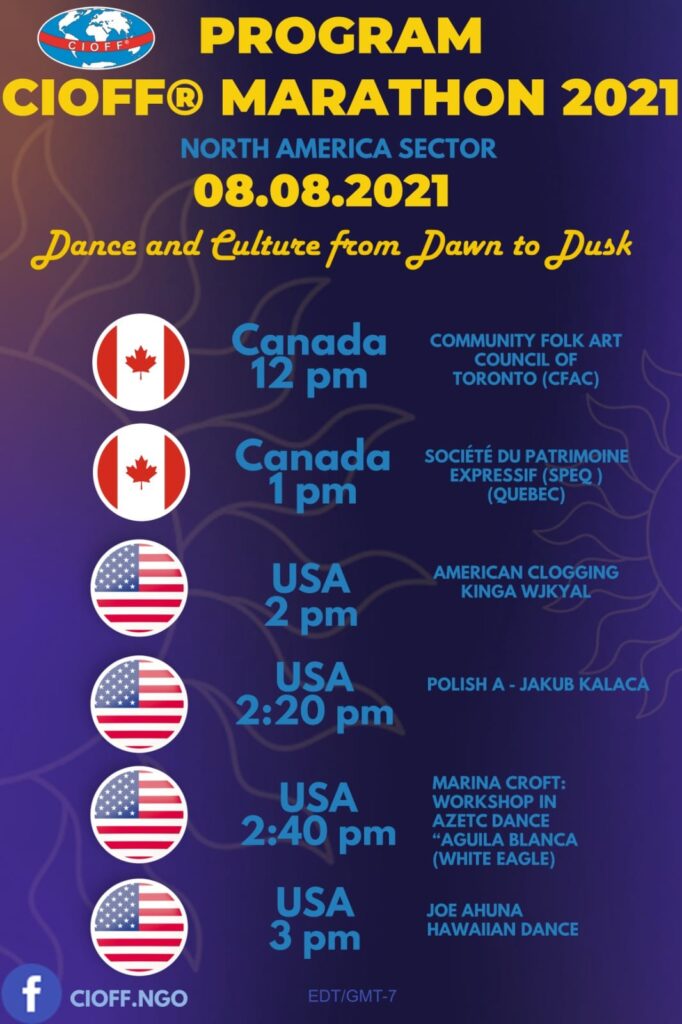 CFAC also presented our event in observance of Emancipation Day on August 1, 2021. Emancipation Day commemorates the abolition of slavery across the British Empire in 1834. We were honoured to present two of our member groups- Heritage Singers and The Geetika Dance Co. in an artistic and educational programme featuring songs and dances of resilience, survival and reflections of life in the plantations, and providing insights into how these stories and experiences have survived in songs and dances. You can watch the Emancipation Day event here.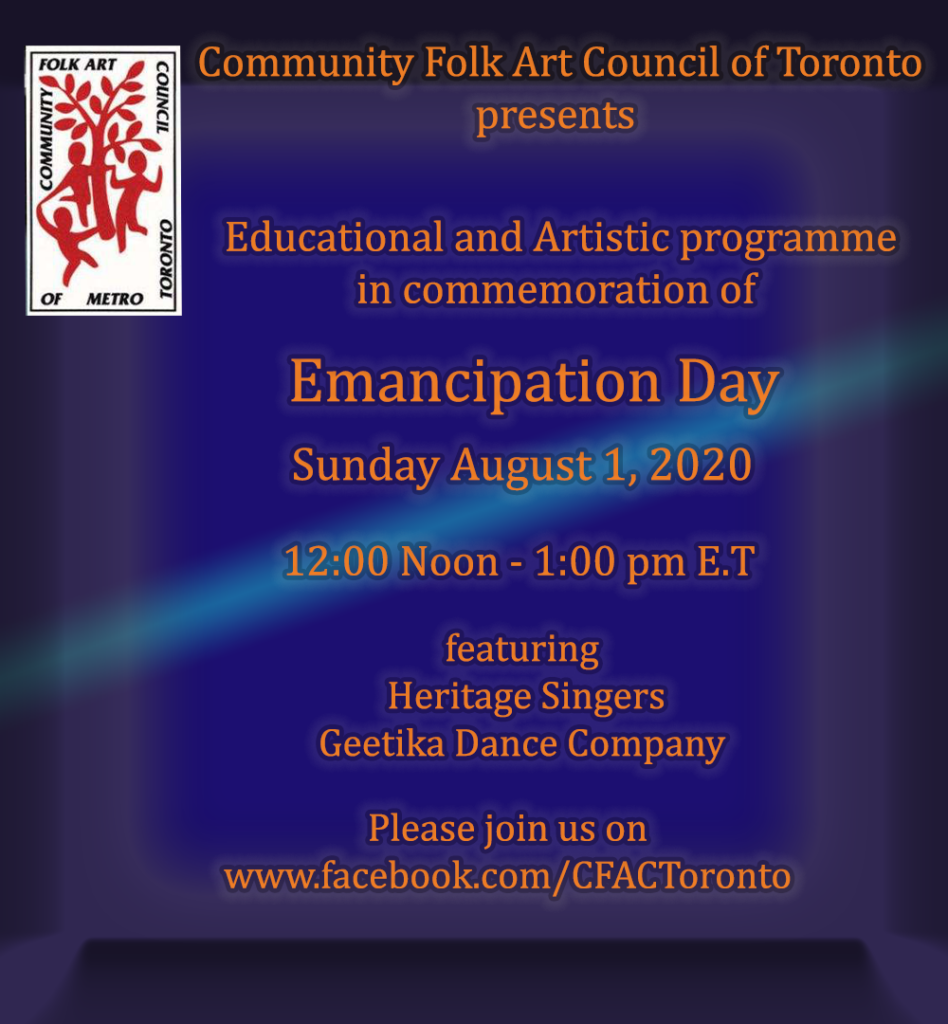 We are delighted to announce our Festival of Dance, Music and Intangible Heritage in celebration of Canadian Multiculturalism Day.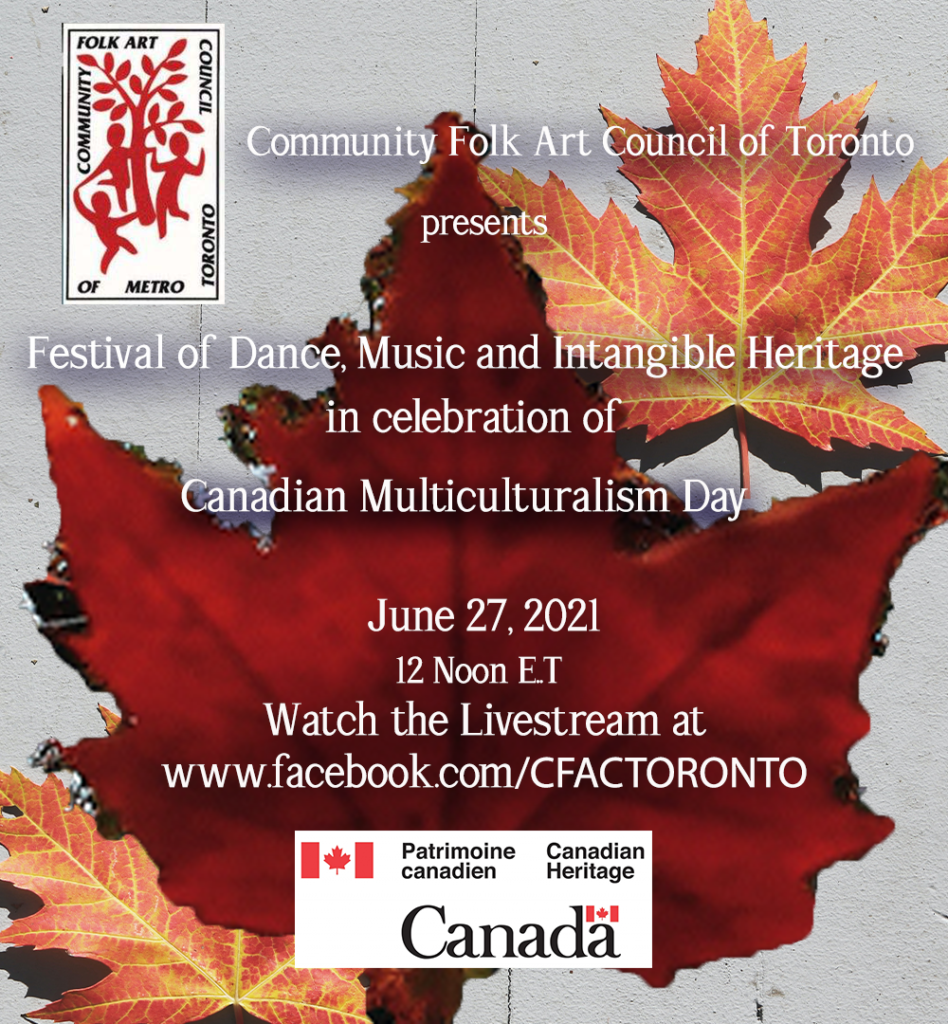 We will be livestreaming this event on Sunday, June 27th beginning at noon, and this year we celebrate the 50th anniversary of the Canadian Multiculturalism Policy with our livestream of over 30 artists representing a huge diversity of cultures all residing in the Greater Toronto Area! Stay tuned for the schedule of artists coming soon! Please join us at our Facebook page or YouTube channel. This program is made possible by our partners at the Ministry of Canadian Heritage.
We are very proud of our first Indigenous Heritage Arts Celebration which streamed on Monday, June 21, 2021 (National Indigenous People's Day). If you missed it, this program can be viewed at our Facebook page.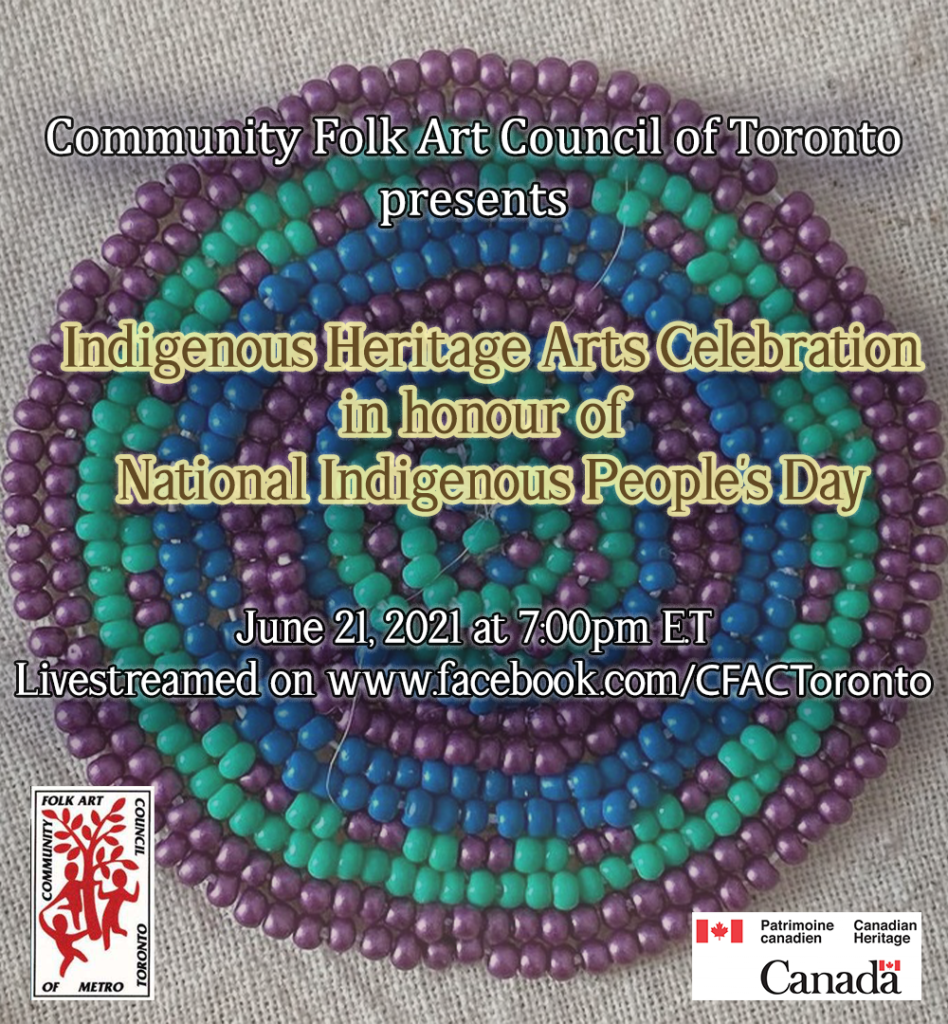 The first program is the Indigenous Heritage Arts Celebration in honour of National Indigenous People's Day on Monday, June 21, at 7:00pm ET. The livestream includes presentations, live performances, dance creations, music, artwork, stories and journeys behind the creative work, and can be streamed on the Community Folk Art Council of Toronto Facebook page (www.facebook.com/CFACToronto).
We are honoured to feature presentations by Elder Paul Nadjiwan, Santee Smith, Norma Araiza, Thunder M. Sharma / Youth with the Truth, Shantell Powell and Alex Kusturok.
This poster features beaded medallion created by Shantell Powell, one of the featured artists in our presentation.